Meet Debbie Allen, Functional Nutritionist

Meet Debbie for one-on-one food therapy coaching
We can meet in my office, via Skype, face-time, internet, and phone consult. We will discuss your nutrition and lifestyle coaching on issues that impact transforming your health. Debbie Allen, founder of Denver Nutrition, LLC is a Certified Master Nutrition Therapist and member of the National Association of Certified Holistic Health Practitioners. Debbie's specialty is creating individualized nutrition programs for women, men, and children; as well as entire families to correct their health challenges. Debbie's passion is teaching people to take control of their own lives with food as fuel: whole food nutrition.
Meet Debbie – What Can A Functional Nutritionist Do For You?
Debbie provides preventive and restorative nutrition consultations. Clients facing
challenges in many of the common health issues see results with food therapy.
Allergies/Sensitivities – Address foods that may be causing allergies
Anti-aging management – Best quality of life options
Cholesterol and cardiovascular challenges – Reduce/Support
Depression – Food and lifestyle approaches to treating depression
Diabetes – Balance blood sugar, reverse diabetes type II
Digestive complaints – Healthy food and digestion plans
Eating disorders – Healthy lifestyle adaption and attitude towards food
Fertility / Infertility – Prepare for pregnancy – enhance fertility options
Food sensitivities – Address common foods that may be causing problems
Frequent colds and flu – Improve immune function
Hormone Balance – Simple adjustments to diet control hormones
Irritable bowel syndrome (IBS) – Food plan to reduce lower GI issues
Leaky Gut – increased intestinal permeability
MS: Multiple Sclerosis – Food/Lifestyle Options – My Story
Painful joints – Reduce pain and inflammation
Reflux/heartburn – Upper GI issues
Sinus – Reduce and eliminate symptoms
Sleep Success – Learn which dietary habits will improve your sleep
Surgery – Post-surgery protocol for quick recovery/less downtime
Weight Management – successful customized weight loss plans
Meet Debbie to learn the Health Benefits of Nutrition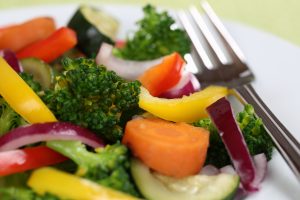 There are many benefits to ensuring your body is properly nourished with the right nutrition. Some of the more frequently-helped conditions are listed here. There are so many benefits to improving your diet! A personal nutrition consultation will give you dietary and supplement advice to help with many inflammatory conditions, including body aches and pains, arthritis, weight management, and even hormone imbalances including infertility and irregular cycles. It will also show any link between your joint pain and other conditions such as digestive complaints, headaches, and even skin problems.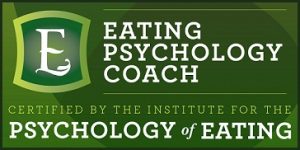 Eating Psychology is a holistic approach to feeling good and reaching your "eating" goals. It brings together nutrition and mindset. An eating psychology coach helps facilitate a more harmonious relationship by helping you learn to treat yourself with unconditional love and respect. When you take into account your lifestyle, goals, and, most importantly, YOU. No two clients are the same. You are very uniquely YOU. I customize my coaching for every client based on who they are and how they live.
Education
Professional Membership Affiliations:
Continuing Education
Antioxidant Nutrition
Clinical Aromatherapy
Dried Blood Cell Analysis
Food Enzyme Nutrition
Face, Tongue, and Nail Analysis
Functional Endocrinology
Functional Blood Chemistry Analysis
Mastering The Thyroid
Mold & Mildew Elimination/home and body
Neurotransmitters and Brain
Microbiome Research
DNA Testing / MTHFR Basics
Parasitology
Raindrop Technique
Meet Debbie – Contact Information:
Debbie Allen, Functional Nutritionist
Ph: 319-208-1929
E-mail: info@denver-nutrition.com
Denver Nutrition, LLC is owned and operated by Debbie Allen, a Functional Nutritionist. As a Master Nutrition Therapist and Certified Natural Health Practitioner, Debbie provides services based on credible medical research and scientific evidence. This site offers health, wellness, and nutritional information and is designed for educational purposes only. Please Note: Working with a nutritionist should not and does not take the place of medical advice or care. Before starting any nutrition program, please seek the advice of a medical doctor.