Supplement Shopping Online
Buy Supplements, Herbs, and Subtle Energy Tools
Are you Supplement Shopping? Need something right away? Call the office first. It's also easy to obtain high-quality supplements, online. You can order products for your individual needs and have them shipped directly to your doorstep. We have a variety of options including Metagenics,  Standard Process Whole Food Vitamins and herbs, Young Living Essential oils, and exclusive distribution of the Q Energy Foot Bath. See more details below.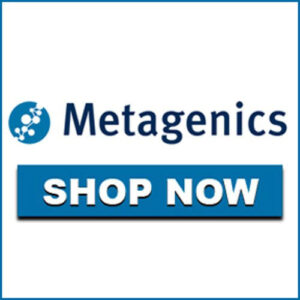 Metagenics Over 300 Metagenics Items In Stock.
Fast Free Shipping On All Products!
Our research-based medical foods, nutraceuticals, and turnkey programs help address our client's unique health needs for a higher level of personalized, lifetime wellness care. Order Here
Complete the account set-up form to get started. If you have any questions or need assistance with your account set-up, please call me at 303-782-4842.
Standard Process Inc
Standard Process whole food based nutrition with quality and research controls in place to make sure you get nothing but the best in whole food nutrition. Standard Process Inc. has been around since 1929. You can order any Standard Process products by calling me. Standard Process Inc. is the highest grade professional line of whole food products. Standard Process grows organic plants to ensure their products are wholesome and pure.
Standard Process supplements are only available through recognized health professionals. Call me at: 303-782-4842

Emerson – Wellevate: Almost Any Vitamin Supplement can be found here!
As my nutrition client, you may know that following a suggested regiment can help you feel better, faster. Wellevate makes it easy to stay connected outside my office.
Getting started is quick and easy.
All you do is sign up and set up an account, choose your supplements into your cart and check out. It is fast to stay on track — and take the first step with your personalized plan. As your practitioner, I trust the high-quality brands that Wellevate carries. I am partnered with them to provide a customized "virtual dispensary" of the select products they recommend.
Order Here
Complete the account set-up form to get started, and get a discount with your first order. If you have any questions or need assistance with supplements or with your account set-up, please call me at 303-782-4842.
With every Q ENERGYspa® session, the energy in water recharges the life force within you. Let your body's innate intelligence refresh, revitalize and rejuvenate. The Q Energy Spa Experience increases vitality, clarity and an overall sense of well being. By using the Q Energy Spa™ regularly, you (and your family) can increase your energy levels whenever needed. After a foot bath, my clients are always amazed at their healing process.
Click HERE to schedule a session.
NOTE: The products and the claims made about specific products on or through this site have not been evaluated by Denver Nutrition, LLC or the United States FDA and are not approved to diagnose, treat, cure or prevent disease.
The information provided on this site is for informational purposes only and is not intended as a substitute for advice from your physician or other health care professional or any information contained on or in any product label or packaging. You should not use the information on this site for diagnosis or treatment of any health problem or for prescription of any medication or other treatment. You should consult with a healthcare professional before starting any diet, exercise or supplementation program. As well as before taking any medication, or if you have or suspect you might have a health problem.